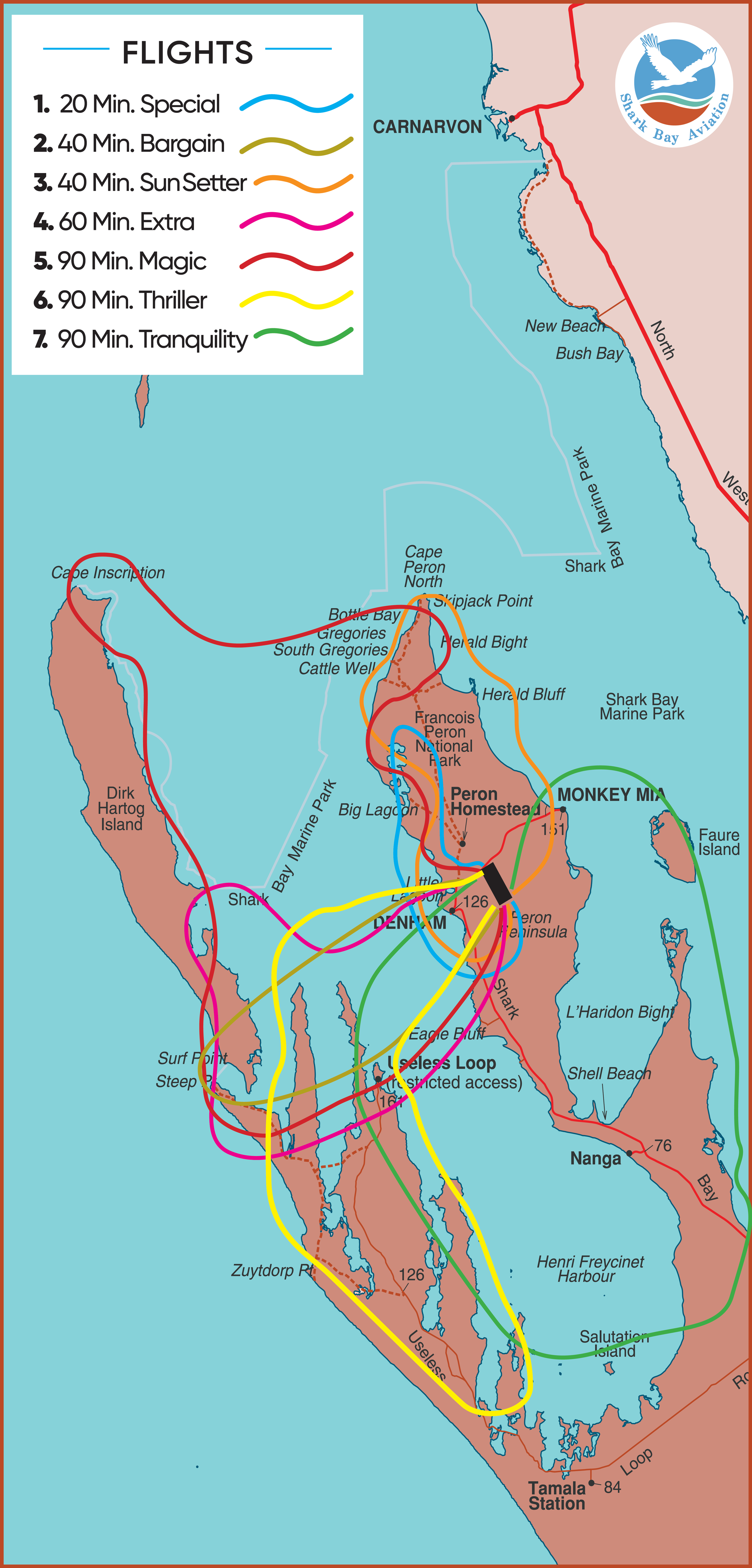 Scenic Flight 7 - Green Line
Scenic Flight 7: "Tranquility" takes you across Peron National Park, the Monkey Mia Nature Reserve and Faure Island then on to Hamelin Pool for the opportunity to spot dugongs, rays, turtles and sharks while observing the sea grass pans and amazing nature's patterns in the marine panorama.
From Hamelin Pool the flight heads to the southern end of Freycinet reach then on to Useless Loop salt mine. On the way back to Shark Bay you will observe the Denham township. This flight really allows you to appreciate the tranquility of Shark Bay and is a great opportunity to take some stunning photographs.
A wonderful reminder of your holiday to this World Heritage site!